UC Law SF Alumni Association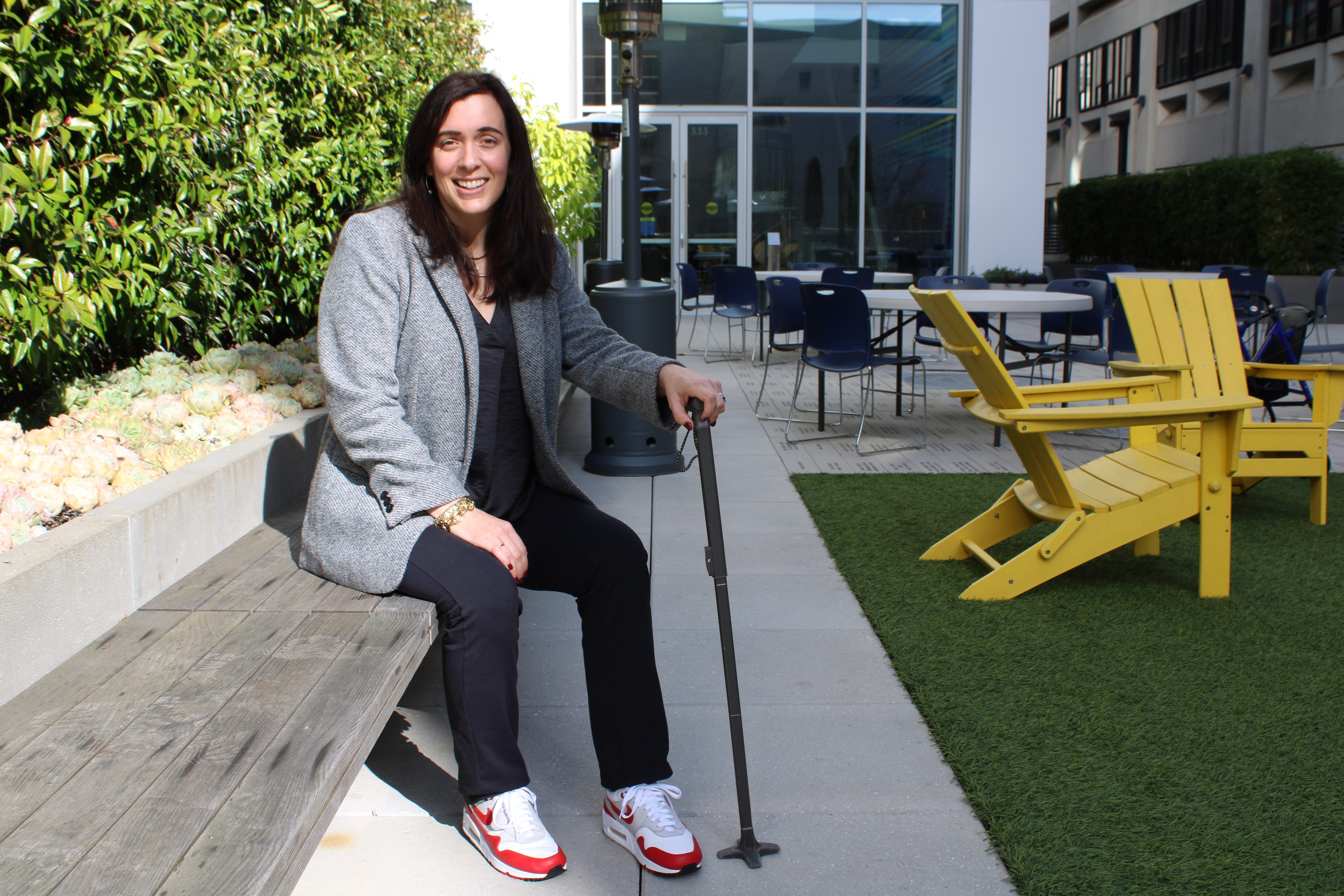 Dear UC Law SF Alumni,
As we start a new year and look ahead to the future, we have so much to be proud of: the 84 percent first-time bar passage rate of our most recent graduates, the completion of the Cotchett Law Center, the continuation of our Academic Village, our most successful fundraising year to date, and so much more. During this exciting time, we continue to hear from our 22,000 alumni who now, more than ever, desire to strengthen their connection to the law school and give back to their alma mater. 
It is our great pleasure to welcome all alumni to the UC Law SF Alumni Association, which aims at fostering a meaningful connection between the school and alumni through monthly communications, networking and engaging events, alumni chapters and affinity groups, and the Alumni Association Board of Governors. Upon graduation, all alumni are members of the association and are invited to engage through time, talent, and treasure. We offer engagement opportunities for all alumni vintages and chapters in your life. 

Don't miss out on this pivotal moment in UC Law SF history to be a part of the alumni community, however, it best fits your life's chapter. Be sure to let us know your most up-to-date contact information and how you would like to get involved.
Sincerely,
Meredith Jaggard
Executive Director, UC Law SF Alumni Association
Alumni Chapters
Want to be on a chapter email list? Email: alumni@uclawsf.edu
West LA
Chapter Leader: Natalie Alameddine, Jon Davidi

DTLA
Chapter Leader: Rodolfo Estrada
Orange County
Chapter Leader: Kevin Bohm
San Diego
Chapter Leaders: Adam Sloustcher, Kent Sprinkle, Ron Zollman

San Francisco
Chapter Leaders: Kelly Woodruff, Kelly Matayoshi

Fresno
Chapter Leader: Nolan Kane

Contra Costa
Chapter Leader: Shanti Michaels, Rick Flier


New York City
Chapter Leaders: Patricia O'Prey, Michelangelo Macchiarella


DC
Chapter Leaders: Beth Delaney, Claudia Toussaint, Jessica Leal, Tiffany Ku, Tim Mills

Korea
Chapter Leaders: Edward Dhong


Denver
Chapter Leader: Michael MacPhail, Kurt Gottschall


Palm Springs and Inland Empire


Chapter Leader: Michael Cartmell, Rory Daly
Affinity Groups
Want to be on an affinity group email list? Email: alumni@uclawsf.edu
Bench Officers
Chapter Leaders: Jamoa Moberly, Rick Flier
Black Alumni Council (BAC)
Chapter Leaders: Andrew Houston, Regina Evans

Health Policy and Law (HPL)
Chapter Leaders: Mallory Warner, Sarah Hooper

LGBTQ+
Chapter Leader: Myell Mergaert, Julie Stockton

LLM
Chapter Leaders: Anthony Léon, Viktoriia Pirumova

MSL
Chapter Leaders: Holly Doyne, Veronica Collins

Latinx Alumni Council
Chapter Leaders: Catalina Lozano and María Dominguez
FAQs
If you have questions or concerns that are not addressed below, please contact the Alumni Association staff via email at alumni@uclawsf.edu or via phone at (415) 565–4615.
Anyone who graduated from UC Law SF is a member of the alumni community. You automatically become a member of the UC Law SF Alumni Association upon graduation. There is no membership fee. We encourage all members to please update their information so that we can add you to our listserve. You will be able to stay connected through events, our monthly newsletter, and volunteer opportunities.
The UC Law SF Alumni Association Board of Governors (BOG) serves as a liaison between alumni and our administration and staff to provide input on alumni activities and chapter programming and to lead alumni in honoring the achievements of fellow alumni and friends of the college. As a reflection of the alumni body, the board provides the college with insights into alumni sentiment on various issues concerning the college. The work of the board is primarily engagement and advisory, not policy-making or governance. Visit the board to view current members and find application information.
It is very important to us that we stay in contact with our alumni. Please let us know about changes to your contact or employment information by contacting us at alumni@uclawsf.edu. If you would like your job change or other accomplishment published online, be sure to submit class notes!
View and submit class notes to let us know about announcements such as job updates, births, weddings/engagements, community involvement and special recognition awards for inclusion on our website and in the monthly alumni newsletter.
If you are interested in hosting a UC Law SF event in your area, please send an email to alumni@uclawsf.edu and we will get back to you. We'll help get the word out and provide you with all the tools you need to host a great event for your fellow alumni and students!
Our Career Development Office (CDO) is a full-service center for professional development and has many ways for alumni, students and friends to get involved. Call 415.565.4619 for more information.