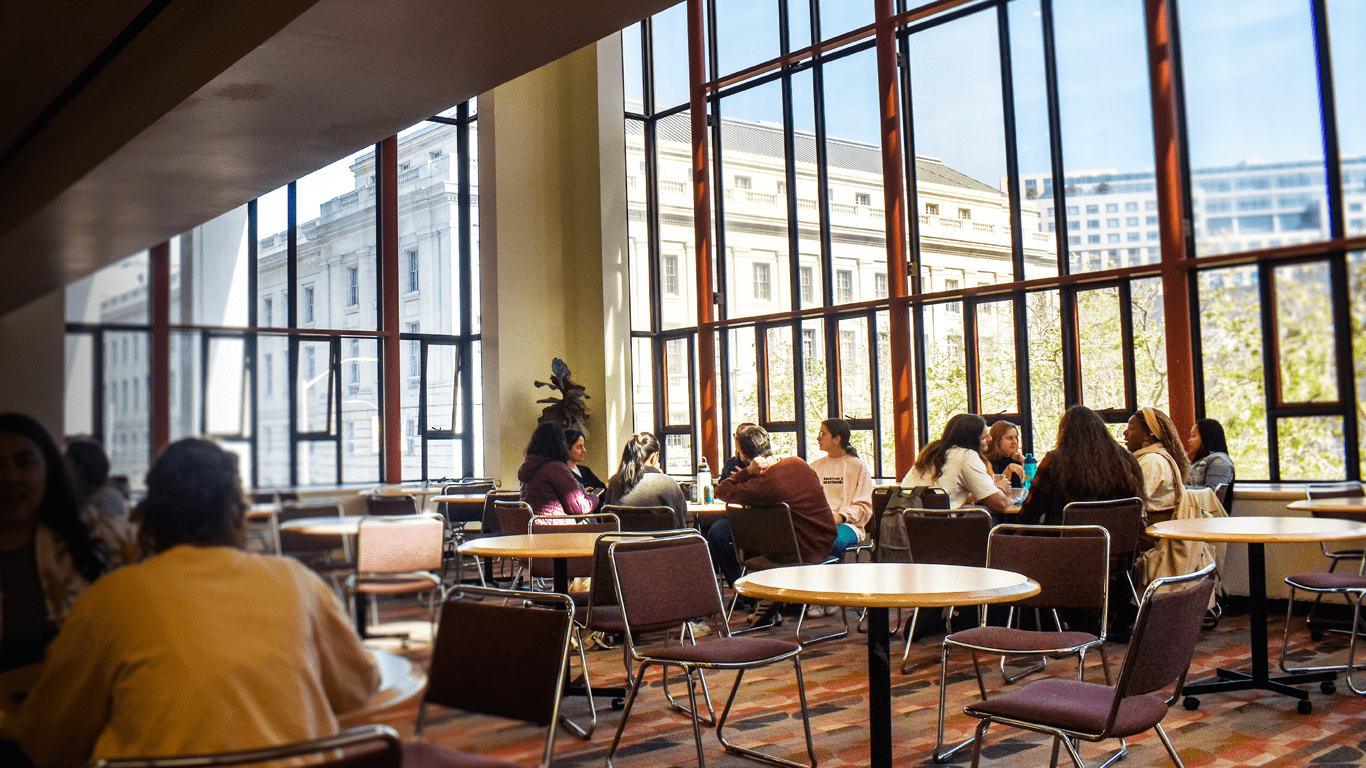 Campus Life
We're not your standard college campus.
Actually, we're just a law school, so you won't find any undergrads here. You also won't find acres of grassy space. We're different, and we embrace it. Because where we are helps shape who we become. Surround yourself with the movers and shakers in tech, or be at the forefront of the social justice fight. Innovation begins when the city is your playground. Our quad is the Ninth Circuit. Our stadium is City Hall.

Student Organizations
UC Law SF is home to multiple student organizations, journals, and teams – and they make up the lifeblood of student life on campus. Through their events, mentorship programs, and community engagement, our student organizations help students grow their professional networks and connections, develop skills, explore opportunities on and off campus, and build lifelong friendships.

Wellness & Wellbeing
UC Law SF is committed to fostering holistic wellness for all of our community members. Through the following 7 dimensions of wellbeing, we'll work with you to build resilience, seek purpose, harness strength, and create balance.
Explore our Campus
The Civic Center is home to UC Law SF, as well as City Hall, courthouses, the Bill Graham Auditorium (where Commencement is held!), the opera, the ballet, the symphony, and the Asian Art Museum. In addition to being a place to explore between classes, our proximity to courthouses, government offices, and non-governmental organizations makes our location ideal for students participating in externships. We are also a short walk from diverse and vibrant neighborhoods including Hayes Valley, with its shops and restaurants, and South of Market, home to some of the biggest names in technology. We're also just a few subway stops away from Union Square, the beautiful Ferry Building with its famous outdoor markets, as well as neighborhoods like the Castro and the Mission.
Your Campus. Your City.
5 Minutes
From SF City Hall, Asian Art Museum and Bill Graham Auditorium
15 minutes
From SF MoMa, the Painted Ladies and Fisherman's Wharf
45 minutes
From Golden Gate Bridge, Lincoln Park and Ocean Beach