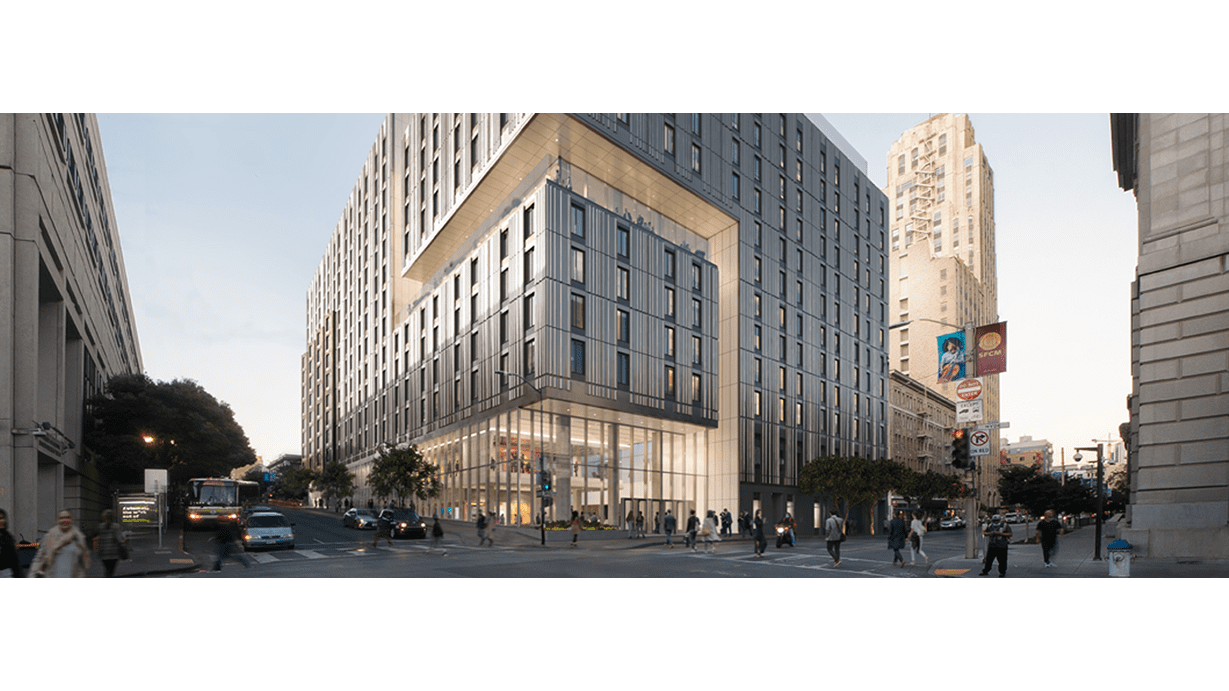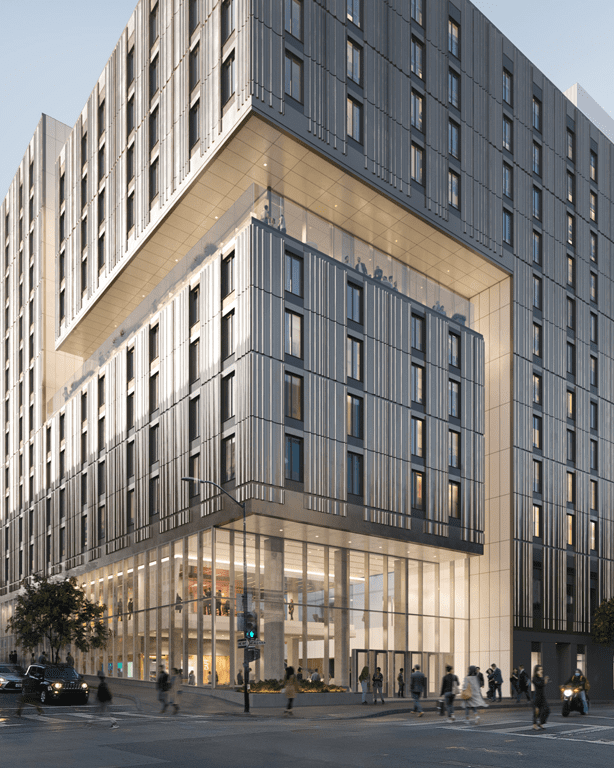 Campus
Housing
The Academe at 198, an interdisciplinary campus housing community, opens to residents in fall 2023.
2023 – 2024 Campus Housing
The Academe at 198 opens to residents in the fall of 2023. The Academe at 198 is 14-stories and has 656 fully furnished apartments available with floorplans ranging from efficiencies to two bedroom units, all with full kitchens. Community amenities abound including large lounges with skyline views, study rooms, communal kitchens, entertainment rooms, WIFI, laundry facilities, a fitness center, an outdoor courtyard, bicycle storage, and a dog run. The Academe at 198 will truly be a home like no other. Additional information about the Academe at 198, including floor plans and amenities, is available here or you can apply here.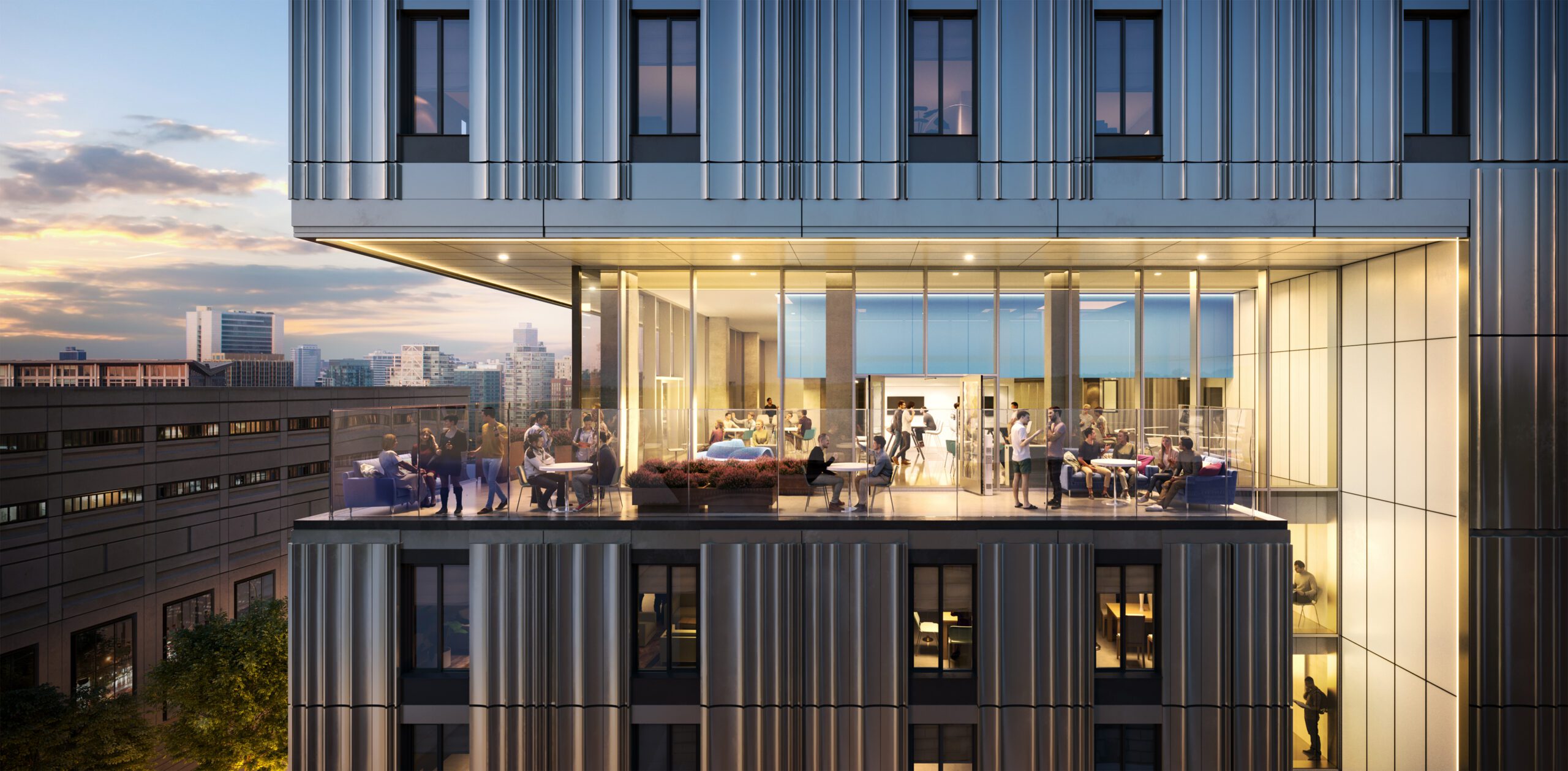 Applicant Eligibility & Process
If you are signing up for housing in the 2023 – 2024 academic year, please refer to the Academe at 198 site for access. If you are signing up for campus housing in 2022 – 2023, please contact housing@uclawsf.edu.
Apartments are assigned on a first-come, first-served basis. Individuals who are interested in residing on campus are encouraged to apply early
Academic Year 2023-2024 Rates
(effective July 1, 2023)
| Type | Price Range |
| --- | --- |
| Efficiency | $1,850 – $2,200 per unit |
| Studio | $2,200 – $2,500 per unit |
| One Bedroom | $2,800 – $3,150 per unit |
| Two Bedroom | $3,400 – $3,700 per unit |