Complex Care in Aging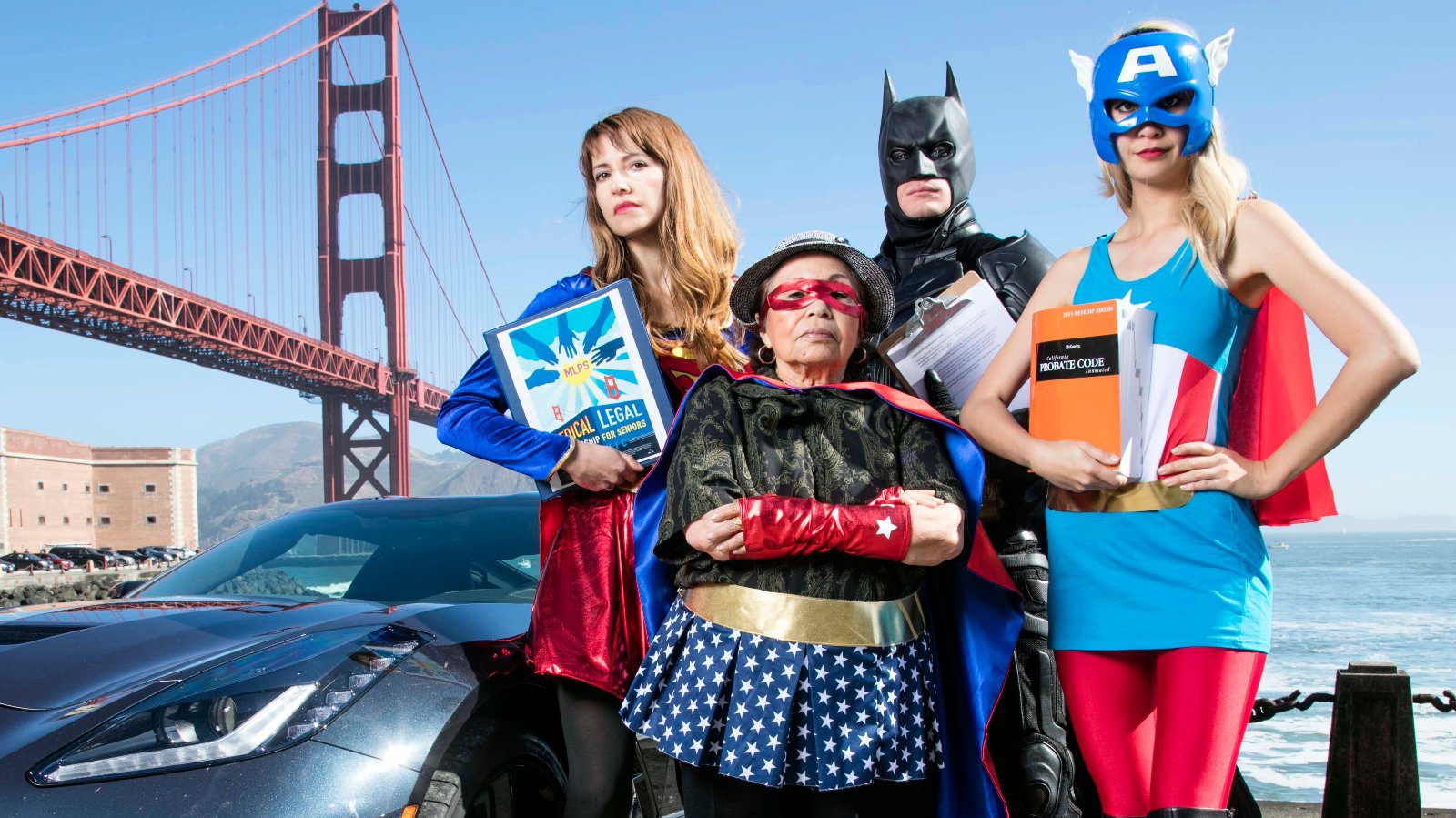 Medical-Legal Partnership for Seniors
In the Medical-Legal Partnership for Seniors Clinic (MLPS), UC Law students develop key lawyering skills through representation of low-income elderly patients at a UCSF medical clinic. Students assist clients in legal issues related to health, such as advance health care planning, estate planning, and public benefits.
Over the course of the semester, students learn about the complex intersection of law and health, the implications for an aging population, and the role of lawyers in combating poverty and health disparities. Students develop skills in interviewing, critical thinking, document drafting, project management, and "whole person" lawyering.
Find out more about MLPS here
MLPS Clinic Expansion to the San Francisco VA Hospital
San Francisco is home to over 13,000 senior veterans, a population that is particularly susceptible to mental, physical, and cognitive disability which make it difficult for them to meet basic needs and stay safely in their homes and community. The need for legal assistance to address these concerns for veterans becomes increasingly urgent in San Francisco, where there has been an astronomical rise in living costs and a displacement of middle and low-income individuals from the housing market.
In 2015, the UC Law SF MLPS expanded its services to include senior veterans (MLPS-V) at the San Francisco Veterans Affairs Medical Center (VA) with support from PG&E and Latham & Watkins LLP through an Equal Justice Works Fellowship.
When a physician at the VA recognizes that a patient is having a legal need, they are referred directly to the MLPS-V for support. UC Law SF alumnus Sara Huffman '14, the Equal Justice Works Fellow who supervises the program, is at the VA every Monday while her veteran clients are visiting their primary care physicians.
Since its inception, the MLPS-V has branched out to provide services to clients living at the on-site VA Community Living Center (CLC) and has enabled UC Law SF students to participate in home visits for clients with mobility issues or who are homebound.
With this new expansion and help from UC Law SF students, the MLPS-V was able to provide legal services to around 70 veterans or spouses of veterans in 2016.
Have questions?  Contact us at:
Sara Huffman
huffmans@uclawsf.edu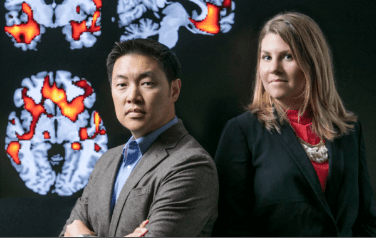 The Dementia Care Ecosystem
The Care Ecosystem (CE) model was first designed in 2013 to help address the unmet needs of persons with dementia and their caregivers. The goals of the program include improving quality of life for persons with dementia and their caregivers, preventing unnecessary hospitalizations, and delaying admissions to long-term care institutions.
The program provides caregiver support, linkages to community-based resources, advance care planning, medication support, and care coordination via a multidisciplinary team. While the randomized controlled trial took place in two academic medical centers, the CE is now being replicated in three different settings: an integrated health system, a senior center for low-income individuals, and as a service embedded in a memory care clinic. We have developed this toolkit in response to a growing interest in the CE. This toolkit provides an overview of the CE model, how to prepare for and implement the CE model, and details of the CE protocols. In the appendices, you will find valuable resources including job descriptions, templates, and other workflow diagrams, as well as useful references.
Download the toolkit here
San Francisco Geriatric Workforce Enhancement Program (GWEP)
The Optimizing Aging Collaborative was founded in July 2015 as a Geriatric Workforce Enhancement Program by the U.S. Health Resources and Services Administration. This collaborative includes experts and industry leaders from over 10 public, nonprofit, and academic organizations in the San Francisco Bay Area to provide education and innovative services that address older adults' health, social, and legal needs. The UCSF Division of Geriatrics is recognized throughout the medical community as a world leader in the areas of research, education and clinical care for older adults.
For more information, click here
Advance Directives: Counseling Guide for Lawyers
Consortium Executive Director Sarah Hooper and UCSF Professor Rebecca Sudore collaborated with the ABA Commission on Law & Aging, American Academy of Hospice and Palliative Medicine, and the John A. Hartford Foundation to produce evidence-based guidance for lawyers to improve advance directives counseling. Access the guide here.
Professors Hooper and Sudore presented on the guide at the AAHPM Annual Assembly in March, then to the National Center for Medical-Legal Partnership network in March, as well as to ABA members in February. The latter talk is available in a free, on-demand CLE available here.
Download the guide here
California's End of Life Option Act
California has become the fifth state in the nation to legalize aid-in-dying through a law called the End of Life Option Act.  This law permits a competent, terminally-ill patient to request a prescription for a drug that can be used to end his or her life.  Participation in the law is entirely voluntary for physicians, patients, pharmacists and others.  Patients and physicians who choose to participate must carefully follow the steps outlined in the law in order for their actions to be considered lawful and appropriate.
Below we have provided resources and information about the law.  These resources are intended to provide basic information only and do not constitute legal advice, nor do they substitute for the advice of a lawyer.  The Consortium does not necessarily endorse the institutional policies listed or referenced on this website- they are provided for public education purposes only.
For information about your specific situation, we recommend that you consult the policies of the institution/s at which you provide or receive care and seek guidance from institutional counsel or ombudsman as appropriate.  Note that if you provide or receive care at multiple facilities, those facilities may have different policies.
Full text of California's End of Life Option Act
Videos, commentary, and other resources from the End of Life Option Act Task Force
Video: The End of Life Option Act—Clinical and Legal Implications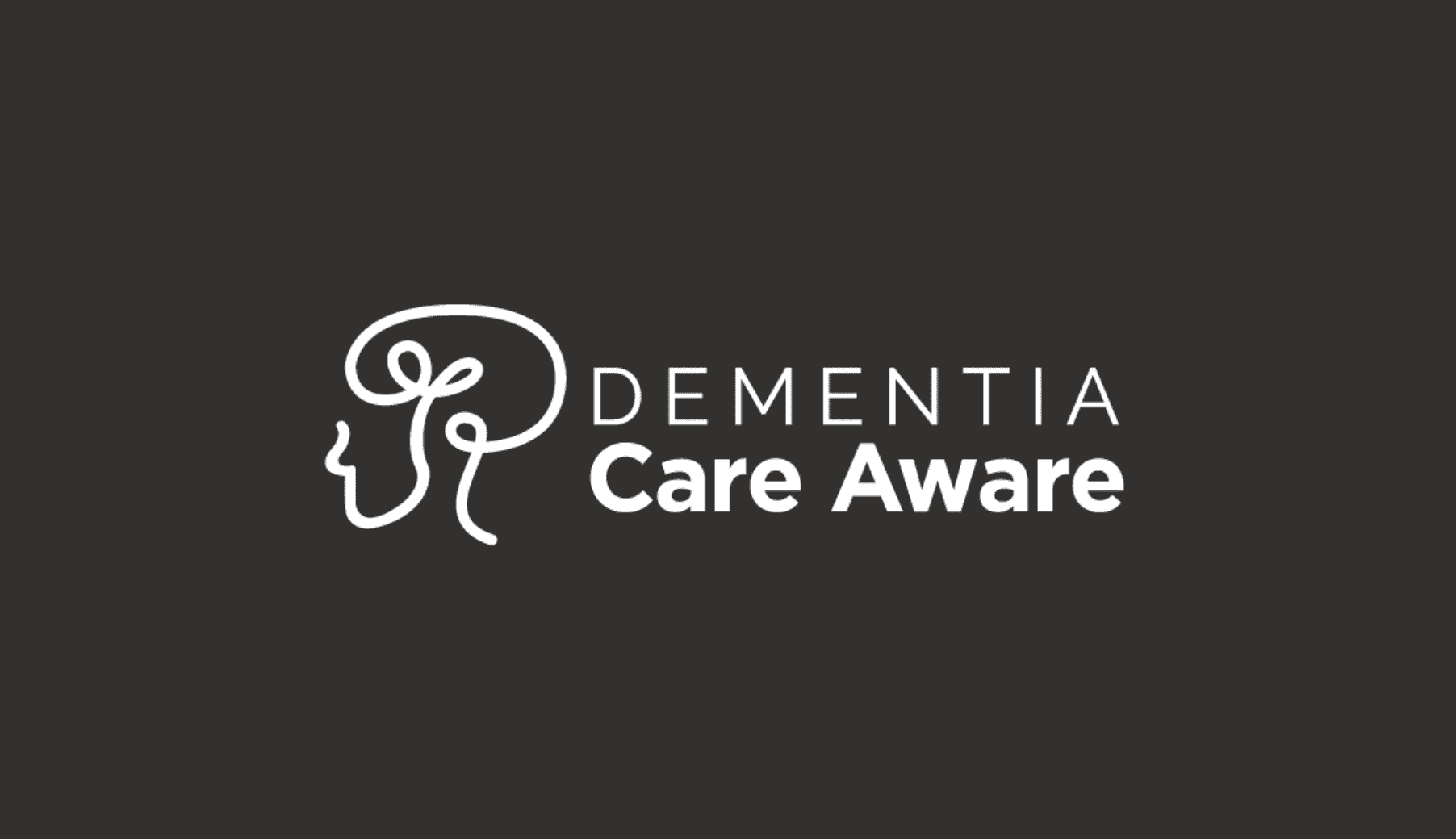 Statewide Medical-Legal Learning Collaborative
The Dementia Care Aware Medical-Legal Learning Collaborative is a new statewide initiative that aims to improve care for underserved Californians with cognitive impairment. This Collaborative is embedded within a broader effort known as Dementia Care Aware (dementiacareaware.org), led by UCSF Professor Anna Chodos and funded by the CA Department of Health Care Services through a 2-year $23 million dollar grant.
The Medical-Legal Learning Collaborative is spearheaded by Professor Sarah Hooper at UC Law and brings together health care providers from five UC Health systems and lawyers from five legal aid providers from around the state: UCSF, UCLA Health, UCLA/LA DHS, UCI Health, UCSD Health, the UCSF/UC UC Law SF Medical-Legal Partnership for Seniors Clinic, Legal Services of Northern California, Legal Aid at Work, Neighborhood Legal Services, Public Law Center, and Elder Law and Advocacy.
The partnership is developing and implementing a statewide curriculum that trains primary care teams in the common legal needs of underserved patients with cognitive impairment, including advance care planning and conservatorship prevention strategies, Medi-Cal access, caregiver leave laws, housing and long term care, and elder abuse, among others. The partnership provides primary care providers around the state with training, tools, and resources through webinars, training modules, podcasts, and region-specific events over the next two years. 
Free webinars and resources will be available on the website at dementiacareaware.org. If you are a primary care provider interested in receiving or co-hosting a training from the network, please contact Mahnoor Yunus at yunusmahnoor@uclawsf.edu. 
Clarity
Clarity is a federally-funded research project aimed at developing an evidence-based online tool for patients with dementia and their caregivers to understand and navigate legal and financial planning for care. The project is a collaboration among People Designs, University of California, San Francisco and UC Law San Francisco.
The website will provide information about financial and legal issues commonly associated with dementia, and the resources and plans available to address them. The site will also help prepare patients and caregivers for completion of legal documents with legal professionals and for effective communication about financial and legal issues with health and other professionals.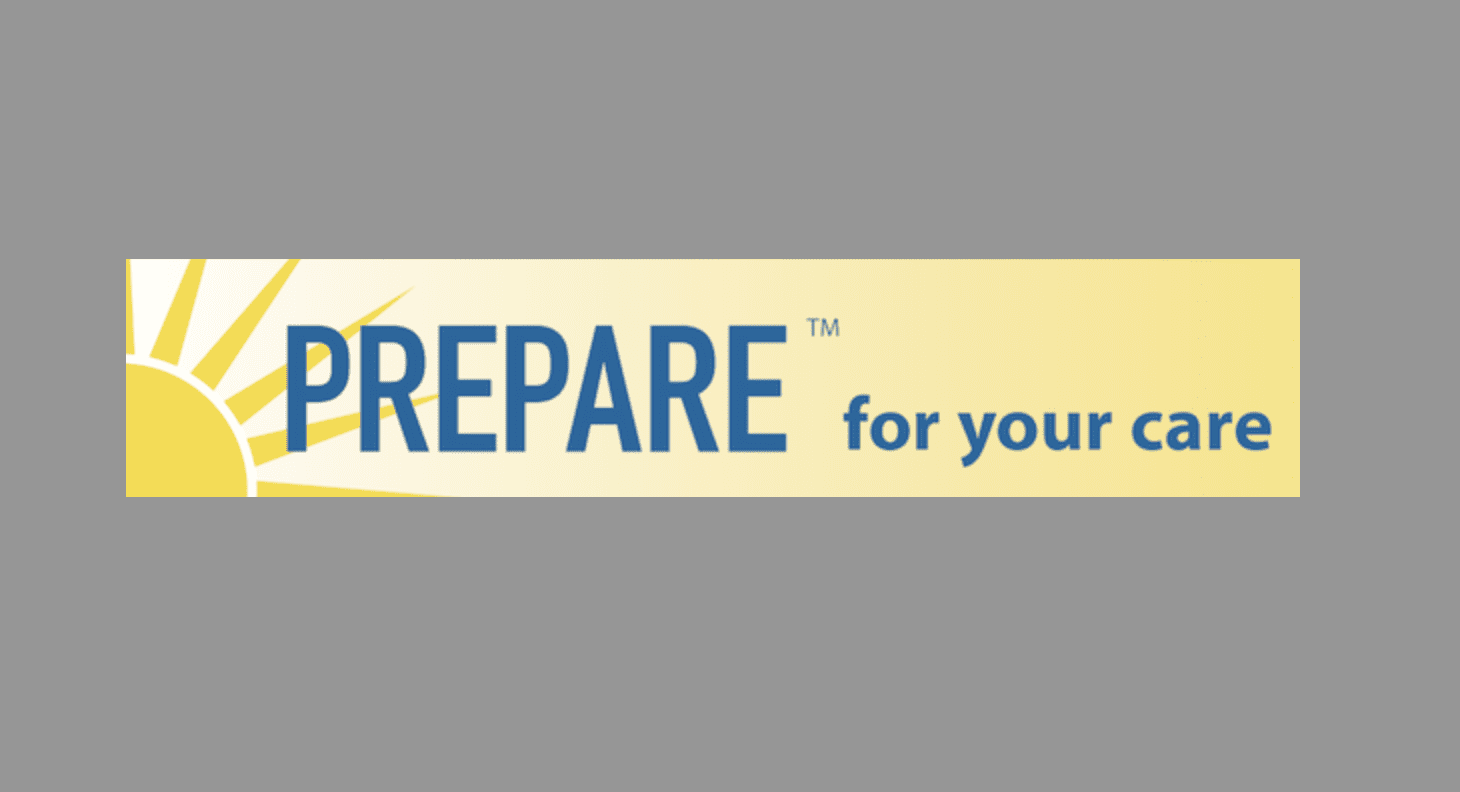 PREPARE For Your Care
PREPARE For Your Care is a website that provides people with easy-to-read Advance Health Care Directive forms for use in 50 states.
Launched in 2013, the site aims to make advance medical decision planning easier for both patients and caregivers.  Advance care planning research informed the development of PREPARE, which also includes videos to help people understand and engage in the planning process.  
Founded by Dr. Rebecca Sudore, professor of medicine at the University of California, San Francisco, the project has been funded by several partners throughout the years, including:
American Cancer Society
California Health Care Foundation
The Donaghue Foundation
Gordon and Betty Moore Foundation
John and Wauna Harman Foundation
National Institute on Aging
Patient-Centered Outcomes Research Institute
Robert Wood Johnson Foundation
S.D. Bechtel, Jr. Foundation
Stupski Foundation
UCSF
Veterans Health Services Research & Development
Led by Professor Sarah Hooper, UC Law SF helped develop both content and research efforts for the PREPARE project. To read more about advance planning research related to PREPARE, click here: https://prepareforyourcare.org/en/research.