The exams database has moved to our scholarship repository, where you can browse by date or search by professor name or course title. If it is your first time accessing exams on this new platform, you will first need to register for a BePress account with your uclawsf email address to download exams. After registering for a new account, you will receive an email from BePress with a link to confirm your account.  Click on the link to confirm your account.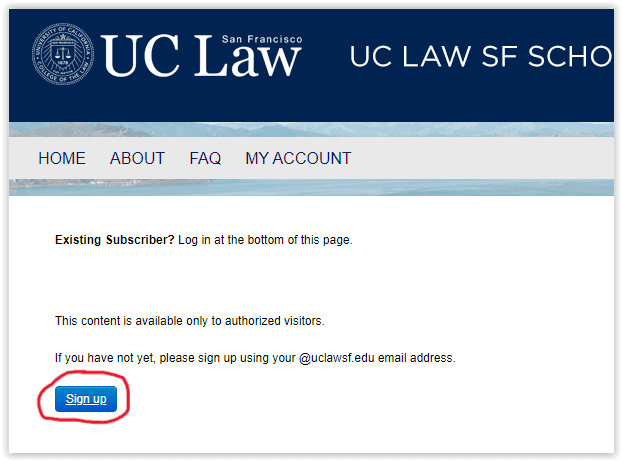 New exams are added approximately twice per year as submitted by professors. The library retains 10 years of past exams for current faculty in the online database. If you have questions or have trouble downloading files, please contact Angela Wang.
If you have trouble accessing the repository, you can still access the old exams database here using Firefox as your browser.  Sign in using your uclawsf username (before the @uclawsf) and password.