The Center for Race, Immigration, Citizenship, and Equality (RICE)
Mission Statement
The Center for Race, Immigration, Citizenship, and Equality (RICE) supports scholarship, education, and public service on the ways that intersectional and marginalized identities produce and reflect structural inequality.
The Center sponsors lectures and conferences that showcase research and scholarly writing from law, political science, sociology, history, and critical theory, leveraging UC Law SF's existing strengths in Law & Society and in interdisciplinary scholarship. It will additionally integrate other UC and California campuses doing related research as part of the Academic Village.
The Center educates law students through research assistant and teaching positions, colloquium and conferences, and community educations programs. It also connects them with alumnae engaged in related practice areas.
The Center convenes policymakers, lawyers, community advocates, and legal scholars engaged in equality work for community events that engage the broader UC Law SF community.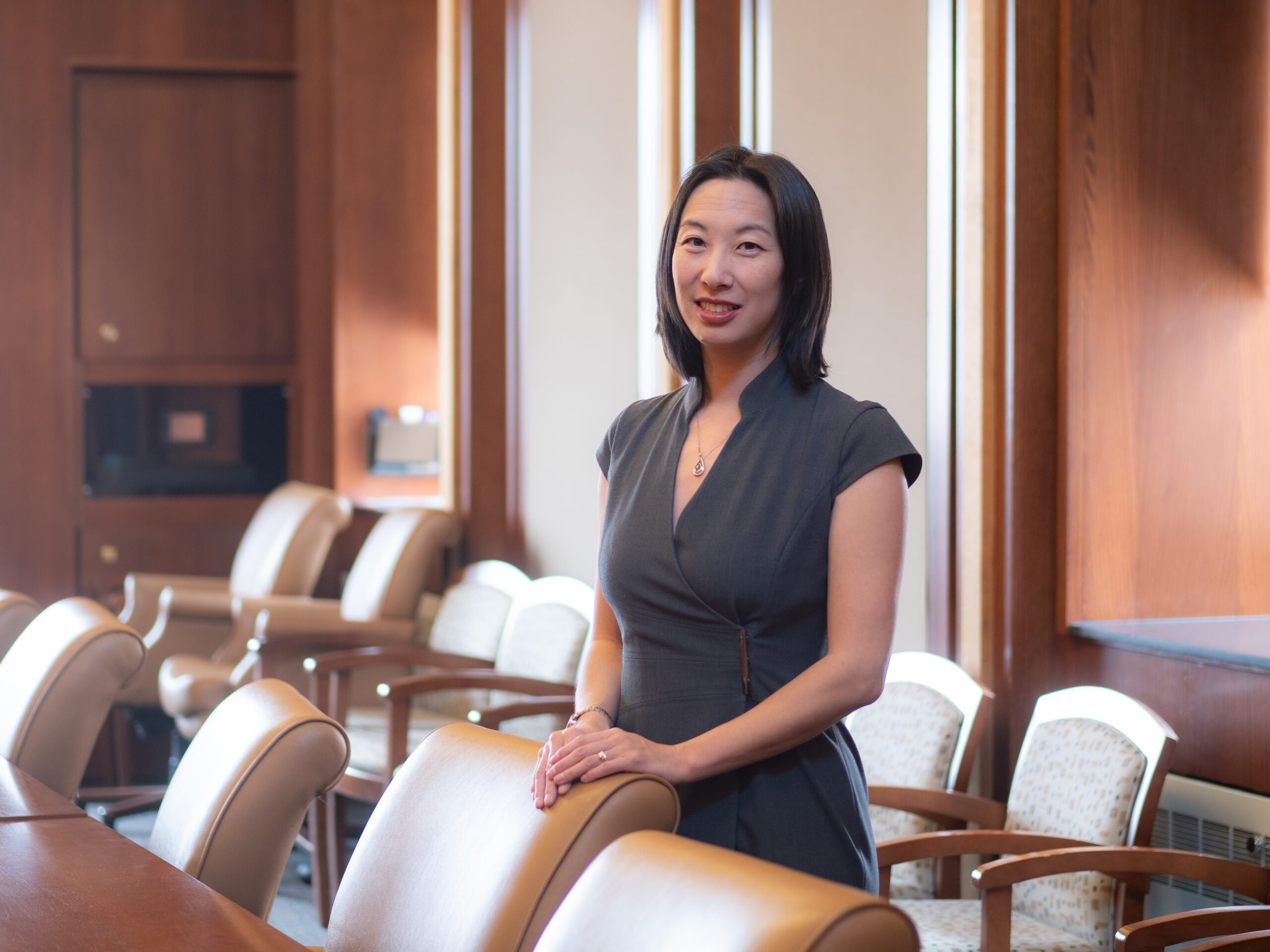 Meet the Faculty Director
Ming Chen is a Professor of Law and Faculty-Director of the Race, Immigration, Citizenship, and Equality Program. She teaches courses in Constitutional Law, Legislation and Administrative Regulation, Citizenship, and Immigration. Professor Chen brings an interdisciplinary perspective to the study of race, immigration, and the administrative state. Her scholarship is published in leading law reviews and social science journals.
Learn More
Making Headlines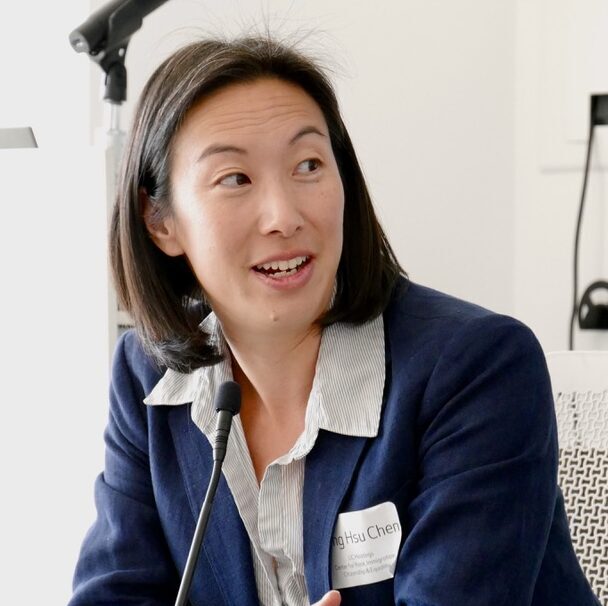 Professor Ming Hsu Chen — an expert on race, immigration, and citizenship – has launched a new center at UC Law SF this fall that will pursue groundbreaking research on equality issues and collaborate with other scholars and academic institutions. Chen, who previously founded the Immigration and…
Read More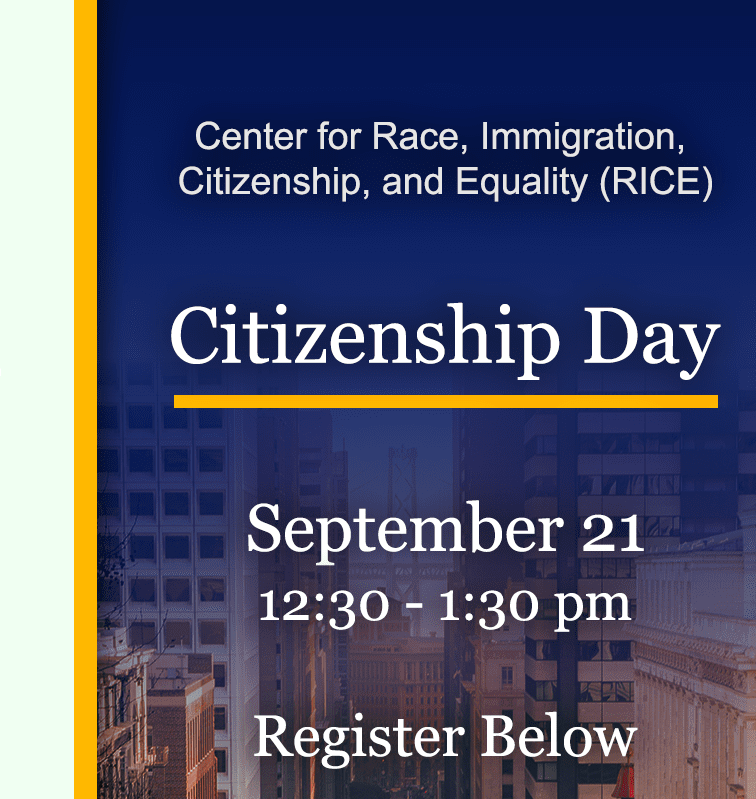 Citizenship Day Panel
Watch a past recording of the RICE Center's Citizenship Day event. The RICE Center hosted a reception, roundtable discussion about the importance of citizenship and shared opportunities to volunteer for pro bono workshops in the Bay Area.
Watch here