Campuswide Initiatives and Resources
Learn more about UC Law SF CAMPUS LIFE
UC Law SF offers a breadth of student resources and programs to help ensure an inclusive and equitable experience for our diverse student community. We regularly evaluate our offerings, gathering student input and adjusting our efforts to match the changing needs and interests of our students. The below are some highlights.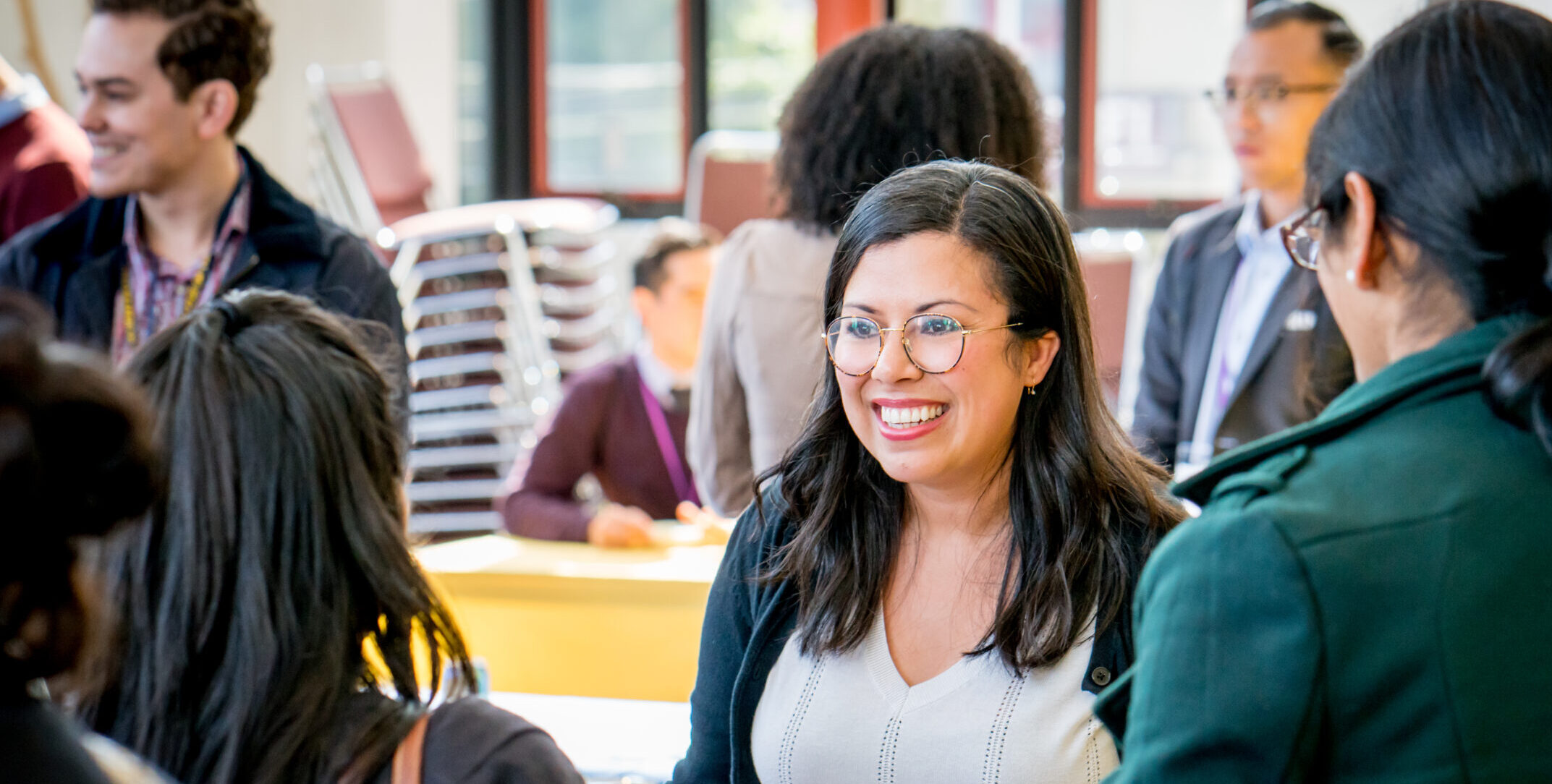 Office of Student Services
The mission of the Office of Student Services is to advocate for and guide the holistic development of all students through the intentional creation of an inclusive and collaborative community that fosters a sense of belonging. They create and provide student-centered programs and services; support our students' academic and personal growth; promote their mental health and physical wellbeing; and encourage their development into inspired leaders and empowered legal professionals.
Learn more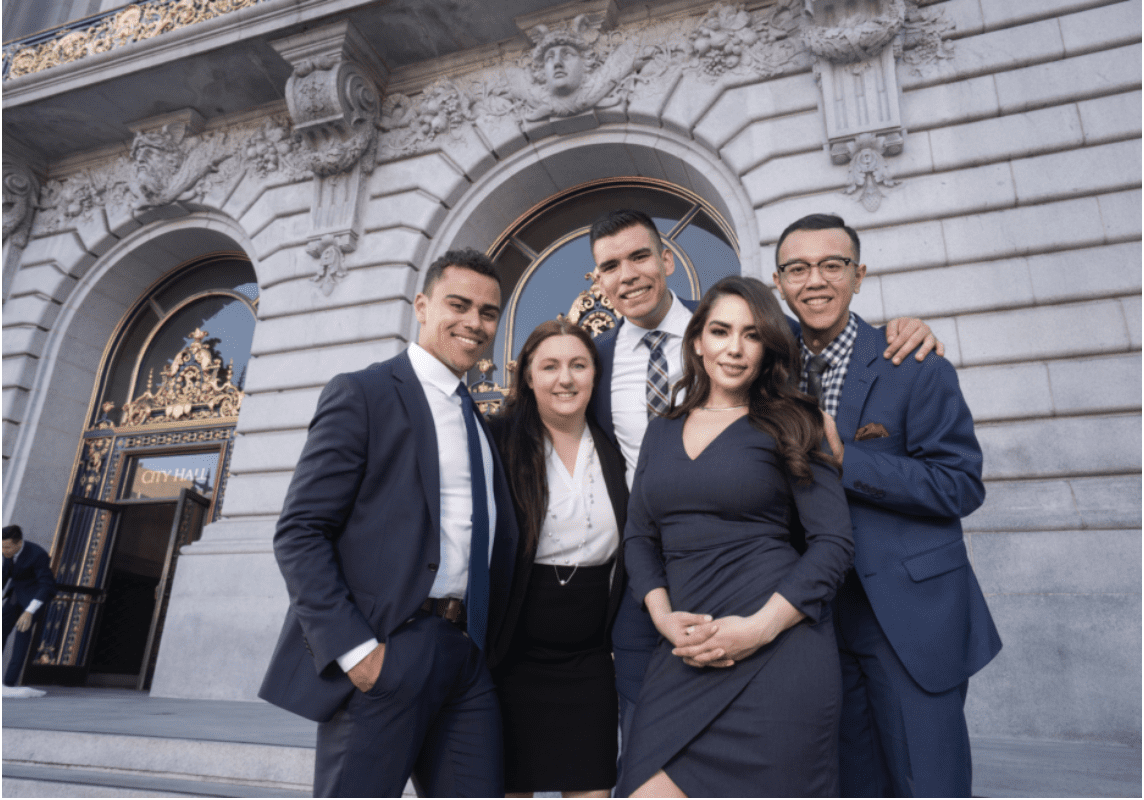 Legal Education Opportunity Program (LEOP)
UC Law SF created the Legal Education Opportunity Program (LEOP) in 1969 to make an outstanding legal education accessible to those who come from disadvantaged educational, economic, social, or physical backgrounds. LEOP academic resources, programs, and services begin with the admissions process and continues during and after attending UC Law SF. LEOP also organizes additional office hours with doctrinal faculty for its program students.
Learn more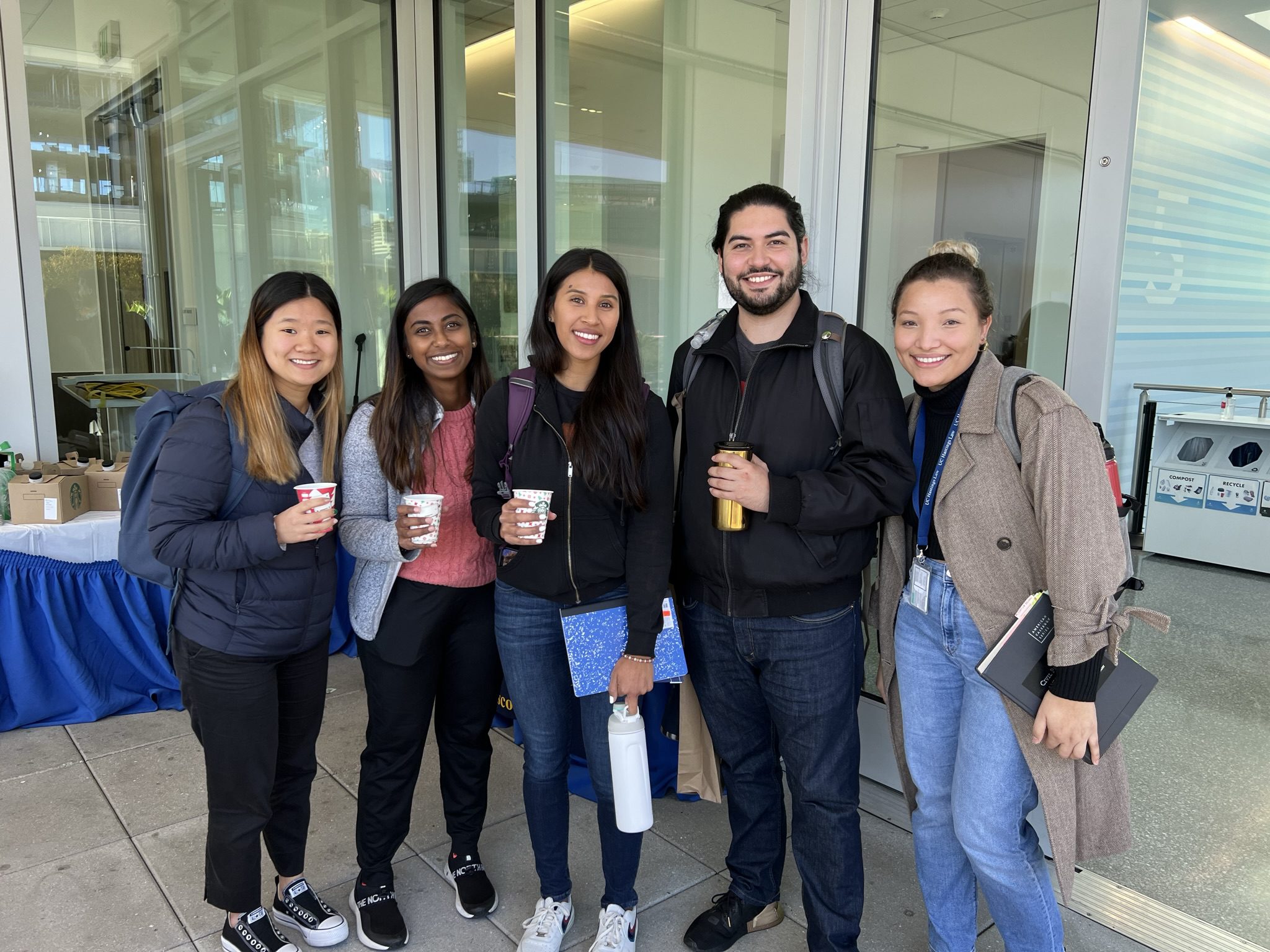 First Generation Program
The mission of the UC Law SF First Generation Program is to address, bolster, and celebrate the first generation experience through community building and programming. The primary purposes of programming are to ensure that First Generation students are aware of and are comfortable accessing existing 360 degree wraparound services  and to provide tailored networking, professional development, and academic skills content designed to meet the special needs of first generation students. First generation students are broadly defined as the first in their family to have gone to college or professional school. 
Learn more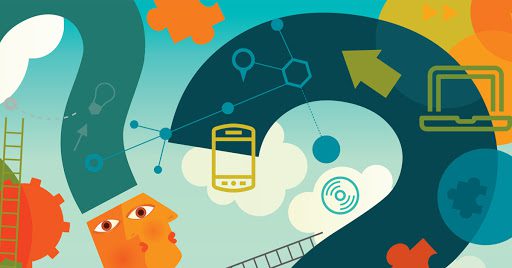 Disability Resource Program (DRP)
The Disability Resource Program (DRP) works with students to meet challenges and overcome obstacles to achievement. DRP makes reasonable accommodations for qualified students with known disabilities in order to mitigate the impact of the students' disabilities in the law school environment. The program offers education, service, and staff support to create a welcoming, inclusive environment that empowers students in their educational and law school careers.
Learn more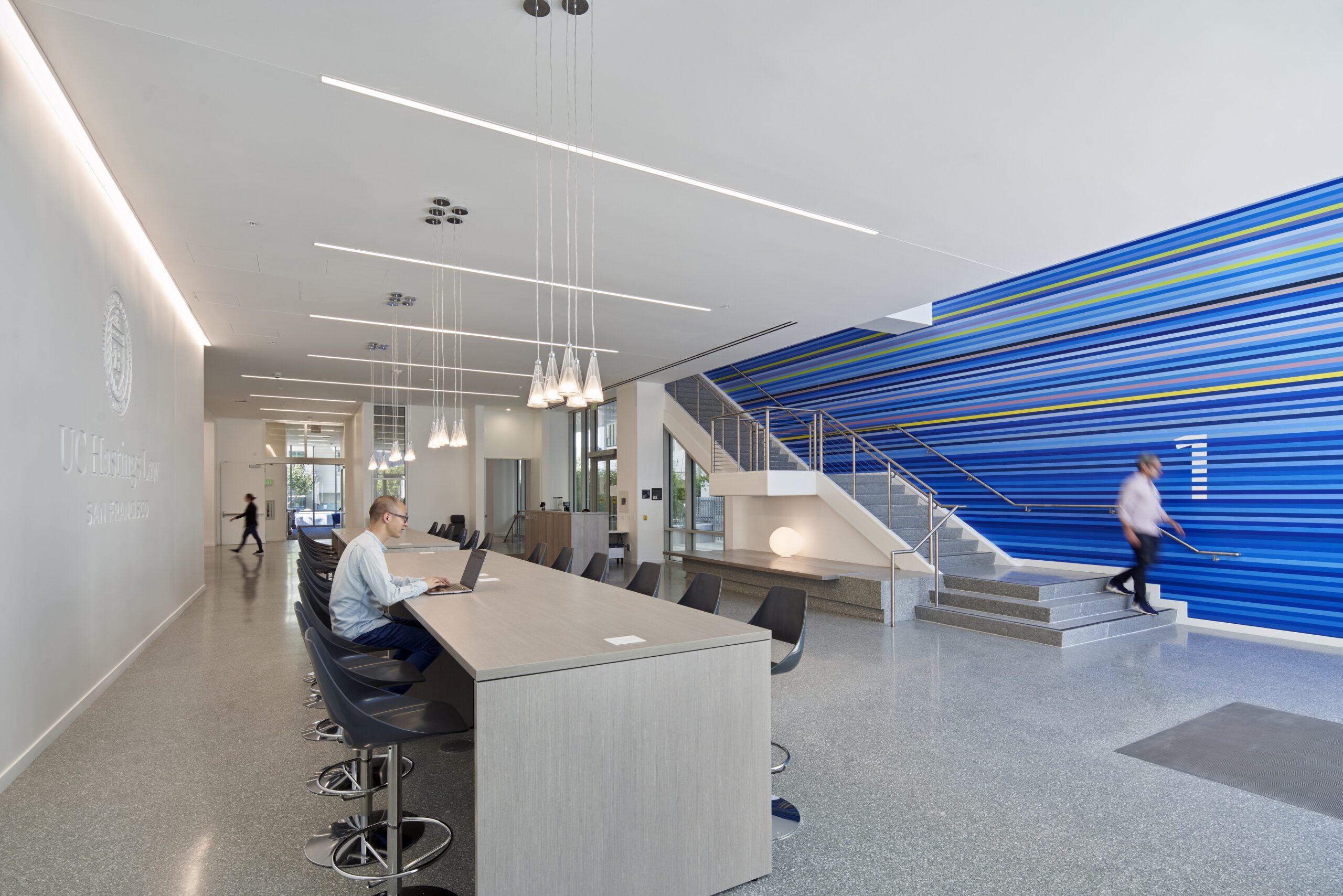 Hong Student Lounge and Cultural Center
Thanks to input from our student leaders and a gift from Paul Hong '60, the opening of the Cotchett Law Center in 2020 included space for the Hong Student Lounge and Cultural Center, which is named in memory of Hok How Hong. Students are able to enjoy the lounge during building hours, as well as reserve meeting spaces by reservation. The Associated Students of UC Law SF (ASUCH) office is also located in the Hong Student Lounge and Cultural Center. The Office of Student Services oversees space and program facilitation in partnership with student leaders.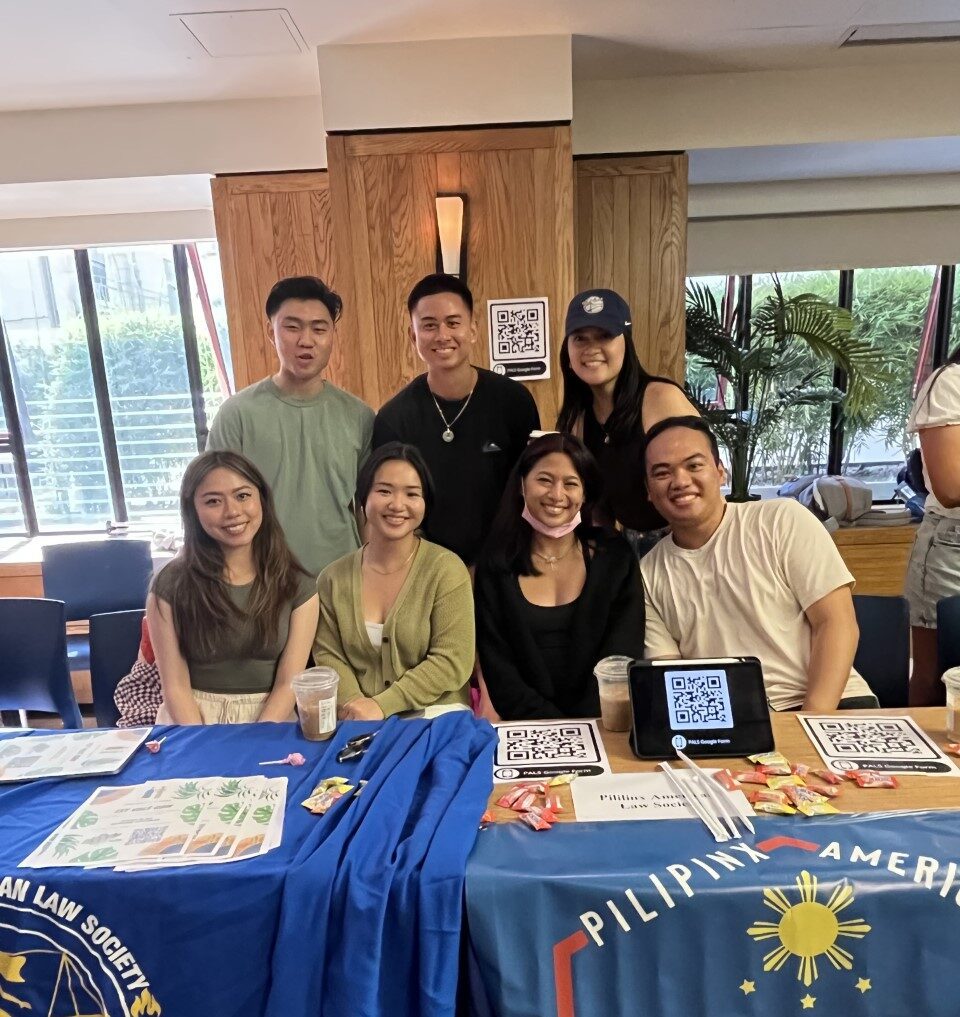 Affinity-Based Student Organizations
UC Law SF students lead a variety of affinity-based organizations that lead a number initiatives for our students, including programs, events, community engagement opportunities, and mentorship programs.
Learn more
Diversity, Equity, and Inclusion Training
UC Law SF offers a mandatory Diversity, Equity, and Inclusion Training for students that is offered during Orientation Week. The training format may adjust each year, but can include online modules, in-person discussions, and supplemental reading assignments. The goal of the training is to provide a foundation for all students to understand our values for diversity and provide tools for students to help align with and promote those values.
UC Law SF community members can learn more here
Key Staff
Although every employee at UC Law SF is charged with supporting the diverse needs of our students, the following have particular responsibilities to that end.